Who We Are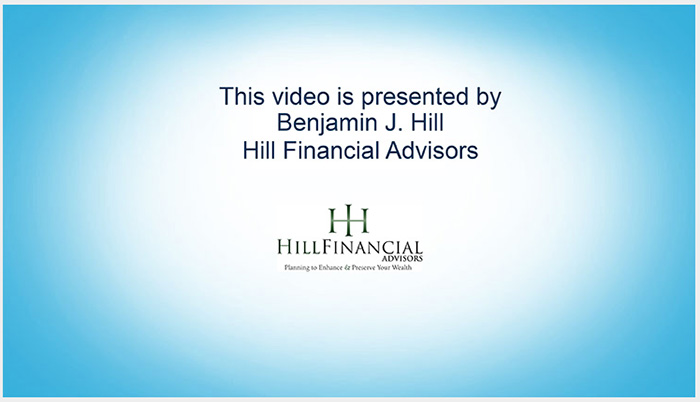 Bridge to the Next Generation
Hill Financial Advisors can help you plan to enhance and preserve your family's wealth for generations, establish a solid business continuity plan or help you plan wisely to ensure you enjoy your retirement.
Money is more than just a means to get by: it's the foundation to building wealth that shapes your vision and the possibilities for the future.
We find that as people approach their retirement years–and even as they begin to settle in–they have a lot of unanswered questions about what they can do to make their money last. They may not even realize they can continue to build wealth for the future.
Through a disciplined and structured planning process that involves detailed income projections and thorough portfolio analysis, as well as proactive estate planning, we craft holistic financial plans that give you confidence to know that your wealth can be positioned to produce lasting benefits for you and your family and drive towards fulfilling whatever legacy you envision.
We believe that structured planning reduces confusion about the possibilities for your financial life and instead helps you enhance your own life now and your family's in the future.
No two future paths will be the same, nor will two financial plans. Our intimate relationships and customized plans mean we look only at you, your life and your goals. We provide as much or as little guidance as you need to feel confident that you are making informed decisions about the future you want to build.
Together, we will structure a financial plan that goes beyond just protecting, saving and growing your money: we will craft a complete and unique approach to managing your wealth that offers you the foresight you need to help direct the destiny of your wealth for years to come.
Hill Financial is where successful individuals, families and business owners find the caliber of wealth planning to meet their high standards.
Independent and objective
As an independent advisory firm, Hill Financial doesn't promote the proprietary products of a single bank or financial entity. We have the freedom to search the market for the most suitable products and services to fit your particular situation. Your financial interests are our one and only focus.